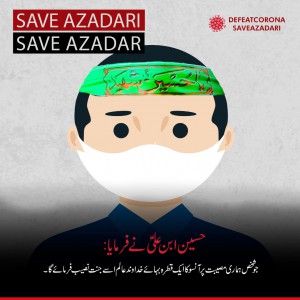 Click here: Vaccination report form
As per the news on RTHK, we may be allowed full capacity in the Imam bargah if 70% of the momineen attending have been fully vaccinated.
This will allow greater number of momineen to attend the Moharram majalis and strengthen the spirit of azadari of Imam Hussain a.s
Hence, it is a humble request to all momineen to get vaccinated after consultation with their doctors as soon as possible.
All momineen going to attend majalis are requested to fill in the following form (link given below) to inform the committee of their vaccination status and your COVID-19 Vaccination Record please, to facilitate us to make appropriate arrangements in advance.
JazakAllah
The Committee